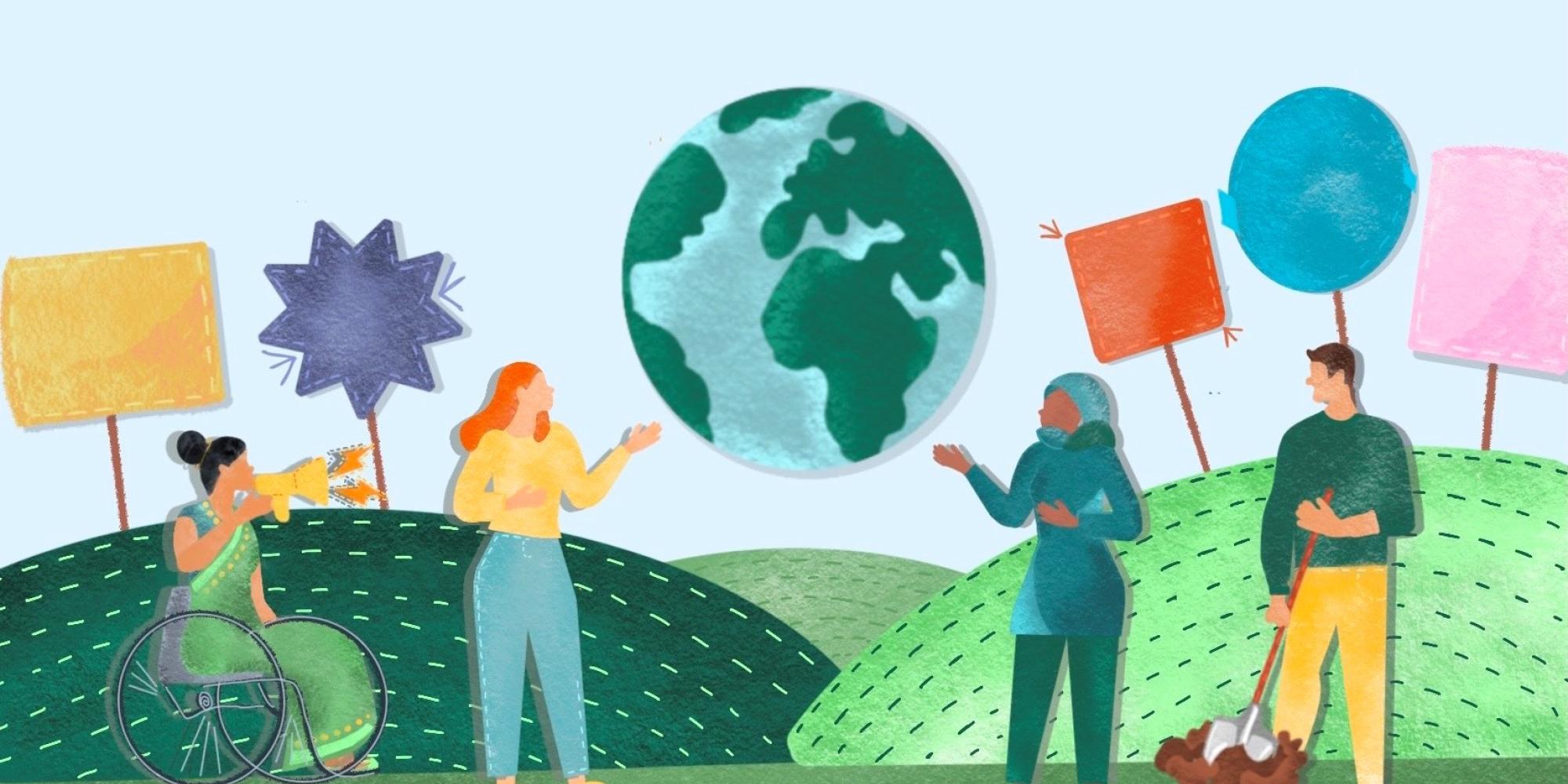 Gender equality for a sustainable tomorrow is the UN Women theme for International Women's Day 2022. Climate change is one of the greatest challenges of our time and threatens to reverse hard won progress in meeting the sustainable development goals and promoting greater gender equality and social inclusion. For example, there had been massive progress in increasing girls access to education, prior to the disruptions of COVID-19, but we have seen that girls are typically the first to be taken out of school as climate change affects household income. 
It is clear that climate change is not neutral; women and girls, people with disabilities and other socially excluded groups are often most affected by climate change due to existing inequalities as they are more likely to live in poverty, and less likely to have access to the information and resources they need to respond. The impacts of climate change are also more severe in low- and middle- income countries due to higher poverty levels, poorer quality infrastructure and their geographic location. It is unjust that those who have done the least to cause climate change, through historical emissions, are the ones currently facing the worst effects.
Climate change is exacerbating existing inequalities. Where women were already spending a  long time securing food, water and fuel for their families, climate change is making this more time-consuming. Where women working in agriculture previously faced barriers to accessing good quality land and inputs , they now contend with droughts, erratic rainfall and more frequent climate-related disasters and unequal access to climate smart technologies and approaches.
Women's voice, participation and leadership  is critical to finding  solutions and taking the action the world needs. Women are often excluded from these  decisions. Women's leadership and participation in decision-making increases the effectiveness and efficiency of climate funding, strengthens climate innovation and leads to women's economic empowerment and stronger climate, environmental and business outcomes.
Inclusive climate action and the transition to net zero and a green economy offers opportunities for decent work. Deliberate action is needed to ensure a 'just transition' and new green jobs for everyone including women of different ages, in rural or urban settings, and women with disabilities. For example, green entrepreneurship can be an important driver of green job creation for women and youth in urban Mozambique. With skills training, female entrepreneurs can take advantage of opportunities to promote environmental sustainability in  agriculture, food production, construction, tourism, transport, renewable energy and recycling.
At SDDirect, we recognise the urgent need to act on the climate crisis. We embed climate justice into our work and consider how we can reduce our impact, including by joining the Race to Net Zero.
Area of work this relates to