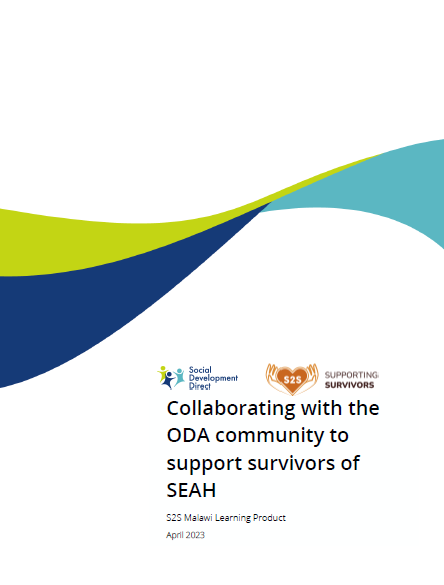 This Learning Product shares practice-based reflections on engaging with members of the Official Development Assistance (ODA) Community toward improved support to survivors of Sexual Exploitation, Abuse and Harrassment (SEAH) perpetrated by representatives of ODA organisations. Reflections are derived from 5-months of delivering the Supporting Survivors of SEAH Programme (S2S) programme in Malawi, and through responses to a short online survey provided by senior managers and Protection against SEAH (PSEAH) Technical Leads within agencies.

The Learning Product seeks to share reflections on:
the current situation relating to collaobration amongst ODA actors in Malawi to better respond to SEAH,
the current situation relating to the support provided to survivors of SEAH in Malawi,
reflections on the factors that may affect the prioritization of, and collaboration for, SEAH cases between ODA actors in Malawi,
and possible efforts to improve collaboration and support to survivors of SEAH in Malawi.
Area of work this relates to