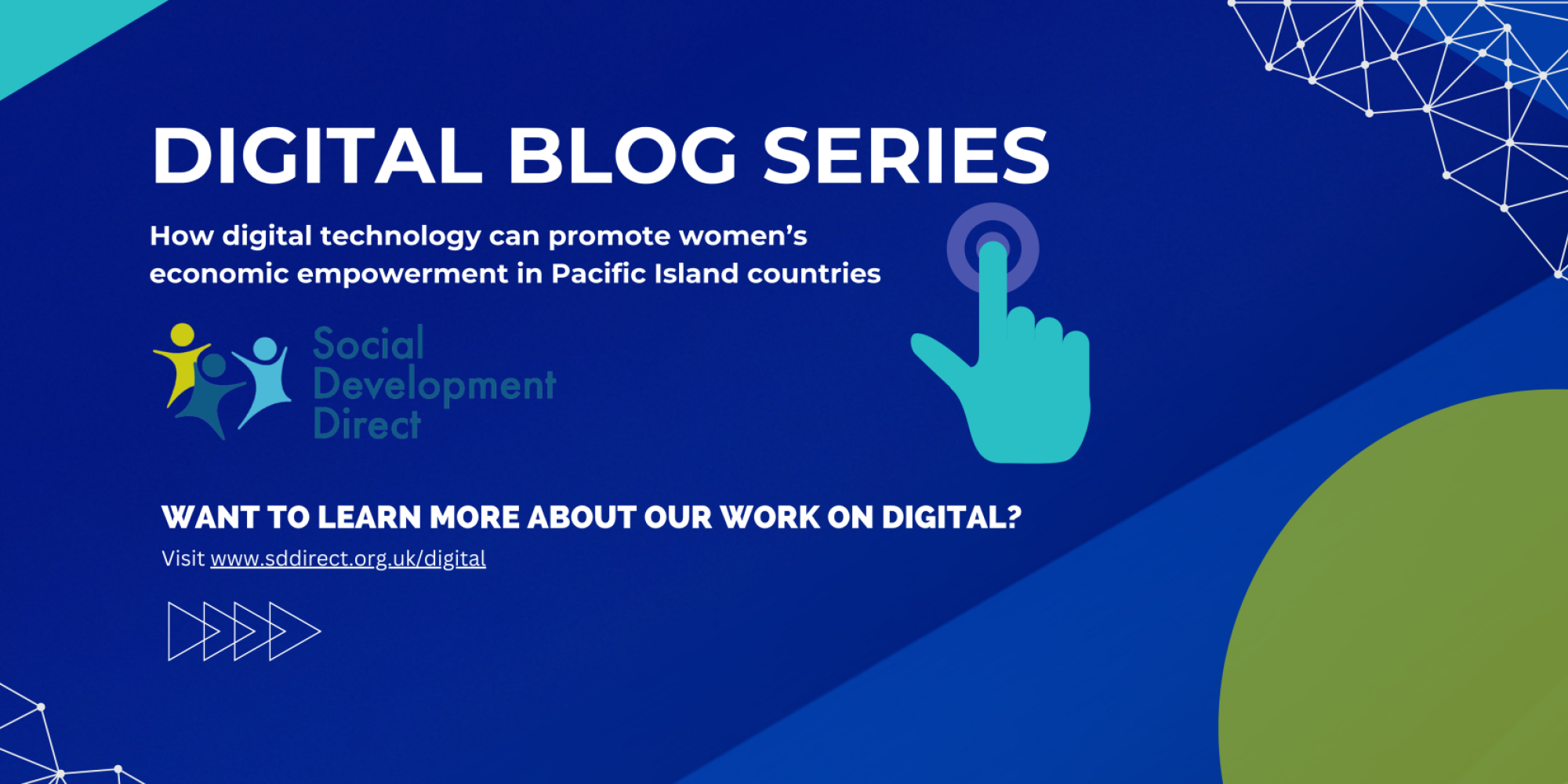 ---
This blog shares key findings from the report Women's Economic Empowerment in the Pacific Region: A Comprehensive Analysis of Existing Research and Data, which SDDirect prepared for the Asian Development Bank.  
This is the first in our Digital Blog series. Each blog will focus on the use of digital technologies to increase gender equality and social inclusion whilst also considering the risks that new technologies present to women and other socially excluded groups. 
Increased access to digital technology offers many opportunities to promote women's economic empowerment in Pacific Island countries, but access is restricted by existing inequalities. There are also risks of women being left behind and exposed to new forms of technology-facilitated violence and exploitation. This conclusion is drawn from the findings of a recent literature review that SDDirect conducted for the ADB. Benefits of digital technology
Across the Pacific Islands, women have seen many benefits of digital technology for their businesses. It has enabled them to reach new markets. For example, women in Tonga have used Facebook to sell handicrafts to women in the diaspora (FAO and SPC, 2019). Others have used technology to communicate remotely, which has reduced their travel costs, to order supplies, and to use the calculator (GSMA, 2014). Using mobile banking technology, business owners can provide records of savings and transactions, improving their ability to secure loans to formalise or expand their businesses (UNESCAP, 2020). Increased use of mobile phones and better boats have increased the number of women who go night-fishing with their husbands in Kosrae and Yap, Federated States of Micronesia, as it is now considered safer (Pacific Community, 2019).
Digital technology has other benefits for women's empowerment beyond employment. mWomen, a non-profit initiative which began as a collaboration between Vodafone and the Ministry of Women, Children and Poverty Alleviation, offered free advice via SMS on legal rights relating to gender-based violence in Fiji (UNESCAP, 2016). Digital technology can also enable greater freedoms for women as it is seen as safer to travel with a mobile phone (Pacific Community, 2019).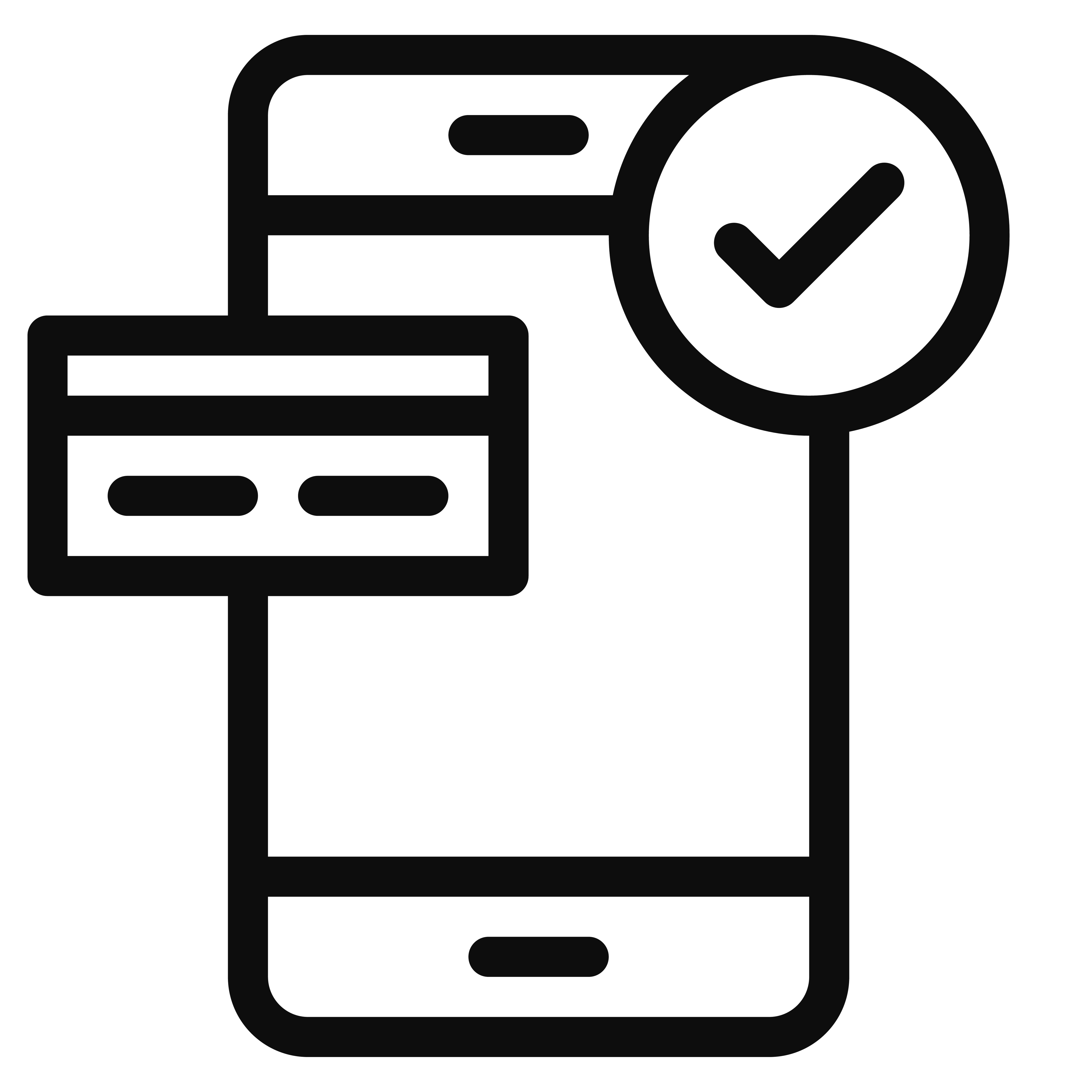 Risks of digital technology
Despite these benefits, women are less likely to own and use digital technology, with barriers including cost and technical literacy. In a survey of women from low-income households in Papua New Guinea, 96% of respondents without phones said they didn't have one because they couldn't afford it, whilst 33% said they wouldn't know how to use it (GSMA, 2014). Cost is likely to be a bigger barrier for women who face additional social exclusion as they are more likely to experience financial hardship. This includes female-headed households, older women, widows, women with disabilities, lesbian, bisexual, and transgender (LBT) women, those living in remote areas, and survivors of violence. Across the region, women generally have lower levels of access to mobile internet than men, especially in remote areas. 
The risk of violence and abuse also prevents women owning and using technology. Some women don't own mobile phones because they are concerned about the risks of gender-based violence, for example, if calls from "unknown callers" lead other people to think they are having an affair. In the survey, 22% of women with a mobile phone said it made their husbands suspicious (GSMA, 2014).  
Mobile phone usage reflects existing patterns of inequality and social norms. In matrilineal East New Britain, Papua New Guinea, women market sellers use phones more than men, while in the patrilineal Western Highlands Province, the opposite is true (Curry, et al, 2016).  
Without accessible digital skills training, there is a risk that women will lose out as industry becomes increasingly automated. Women in the Pacific are overrepresented in jobs that are being phased out by automation and digitalisation, including assembly line manufacturing, garment industry work, and food preparation and packaging (Asia Foundation, 2021). There is a risk that they will lose their jobs and be left behind without the digital skills needed to make the most of new employment opportunities. 
Despite the barriers presented by inequalities, social norms, and the risk of violence, women in the Pacific Islands are already using digital technology to enhance their businesses by reaching new markets and accessing financial services (GSMA, 2014). If these barriers are addressed, increasing digitisation can create more opportunities for women's economic empowerment, contributing to increased gender equality and economic prosperity.  
Area of work this relates to