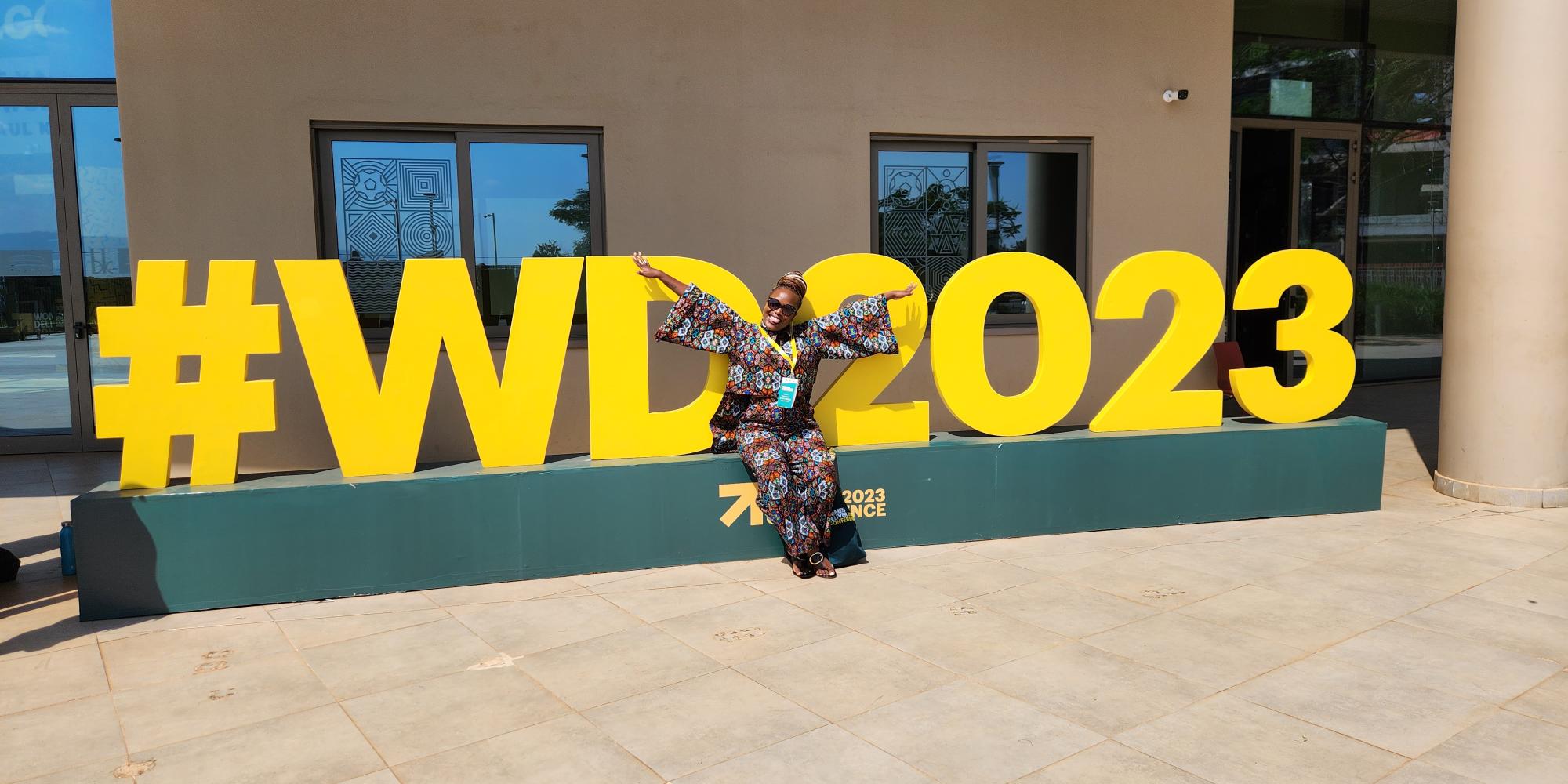 I'm still recovering from a great week spent in Kigali for the Women Deliver Conference 2023. This event saw over 6,000 delegates come together under the theme; Spaces, Solidarity, Solutions.  I felt privileged to navigate this space with fellow feminist colleagues and yes, hundreds of selfies were captured, and thousands of hugs exchanged. As I always say, the best part of these conferences is the connections made with my feminist community. There are many reflections from the conference, and I'll attempt to share some of them here. As a Violence Against Women and Girls (VAWG) prevention practitioner, my engagement focused on events and conversations around this important issue.
Is anyone listening to feminist movements?
I was honoured to participate in the VAWG Prevention pre-conference event organised by UNWomen  and the World Health Organisation. This event was also marked by the launch of the new RESPECT Women: Preventing violence against women framework website. During the event, I moderated an activity exploring how we can continue to advocate and influence for VAWG prevention to be a global priority.  The discussions stressed on the evidence we now have that VAWG is preventable and the need to invest in prevention and use the evidence in our programmes. However, what stood out for me was a call to action by Ofa-Ki-Levuka Guttenbeil-Likiliki, an Oceanic feminist researcher and  Director for Tonga Women and Children Crisis Centre in Tonga.
She asked the question that many feminists continue to ask: Is anyone listening to feminist movements?
Her call to action asks donors to rethink how they fund and partner with Women's Rights Organisations (WROs). The call to fund feminist movements and WROs was reiterated in many other conversations at the conference, with an emphasis on core, flexible and long-term funding that is aligned with the goals of feminist movements.  There is no doubt that we all agree on the need to fund WROs and to do it better than we currently are. The question is, when are we going to start? While feminist movements struggle with unrealistic donor requirements, hierarchies and 'project based' funding, funding for anti-rights movements, which is generally agile, unrestrictive and simple to access, is on the rise.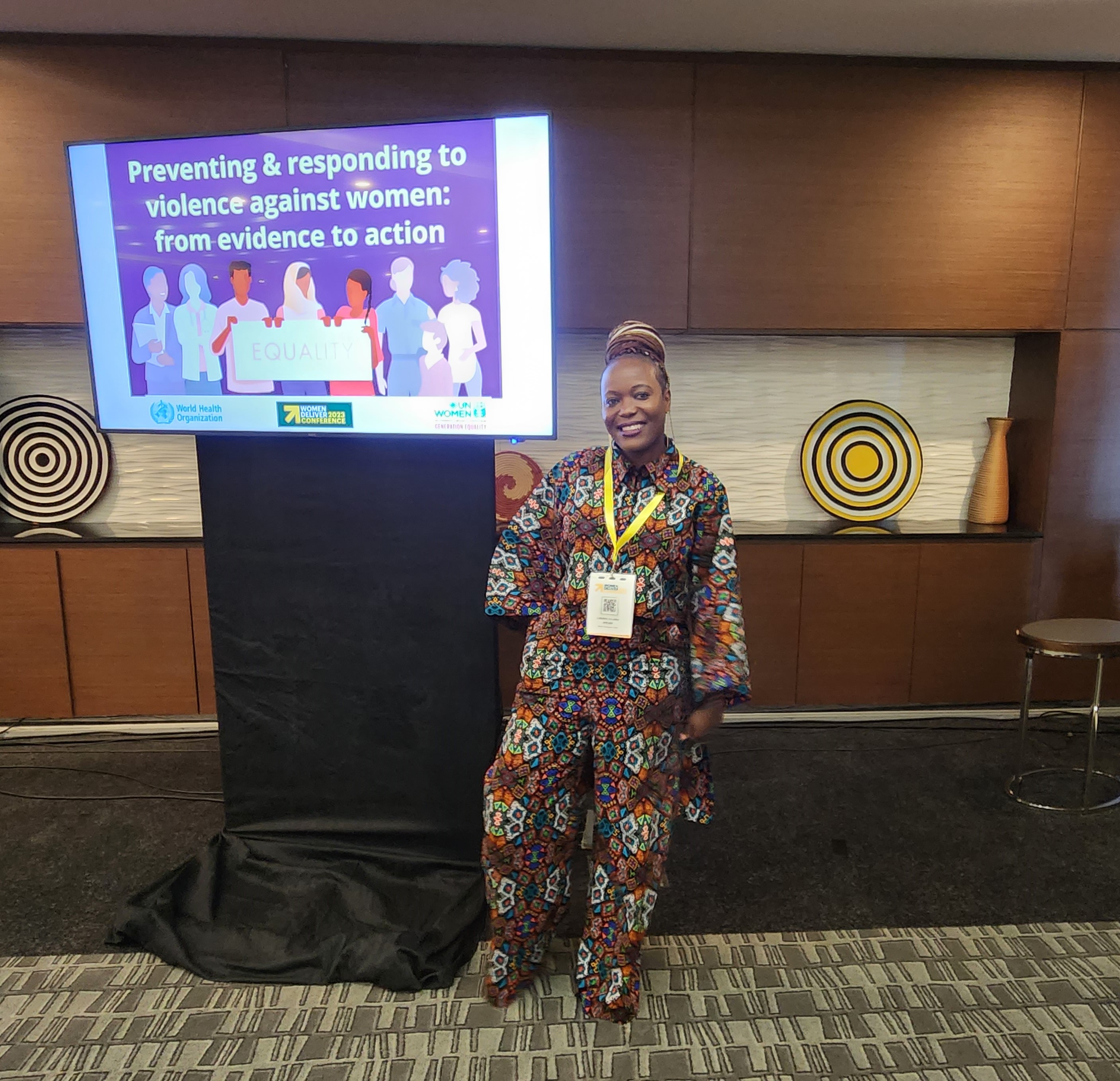 Now more than ever, feminist movements need investment.
What do Feminist foreign policies mean for gender equality?
It was interesting to hear conversations around Feminist Foreign Policies (FFPs) and what they translate to with regards to funding feminist movements. FFPs have recently started to become more common as a way for countries to show their commitment to gender equality. While several countries have FFPs, it's important to interrogate how meaningful they are in changing the quality of life for women and girls. The 'What Works: Impact at Scale' programme published a policy brief exploring what difference feminist foreign policies are actually making to ending VAWG.  Beyond the supposed role of FFPs, it is also important to explore how accountable these policies are to women and girls they claim to serve and whose voices and priorities inform these FFPs. African arguments published A statement of intent on feminist informed policies abroad and at home that stresses the importance of paying attention to and integrating the priorities of African women and feminist movements in the framing of FFPs.
Who is accountable to women and girls affected by violence?
I was pleased to participate in two panels, one on survivor-centered justice for Gender Based Violence (GBV) in complex situations and another on Tackling GBV in Cities by City Hub and Network for Gender Equity (CHANGE). Both conversations affirmed the need to centre women and girls in GBV prevention and response work.
The International Development Law Organisation (IDLO) and The Global Women's Institute  shared their recent research that shows just how complex accessing justice can be for survivors of GBV in situations of conflict, organised crime, climate disasters and health emergencies. The panel on GBV in cities was an opportunity to highlight a form of GBV that does not have much evidence yet. Social Development Direct produced a briefing paper titled Violence Against Women & Girls, Infrastructure and Cities that captures recommendations on what cities can do to prevent and respond to GBV in cities. I had the opportunity to share lessons from working with front line service providers for survivors of GBV in Malawi which involved developing and implementing a Gender Transformative Curriculum for informal justice actors, judicial officers and the Malawi Police.
We discussed that there is a need for survivor-centred approaches to be institutionalised in the referral pathway that survivors go through. While 'changing minds' is the long-term goal, focus should also be on strengthening accountability measures internally and externally to protect survivors from further harm. 
What is feminist justice?
Another crucial conversation under accountability to women and girls at the conference was re-thinking how justice is perceived. A feminist circle led by resurg was provocative and challenged current dominant thinking around GBV and criminalisation. As we focus on ensuring that support to survivors of violence is accessible and accountable, how do we frame justice? What does justice mean to individual survivors? Does justice just mean criminalisation? Many of the interventions that support survivors are prescriptive and do not consider the fact that women are not homogenous and that there are many intersections at play in different contexts. This is an important area to continue exploring around restorative justice as we re-imagine a violence free world for women, girls and gender diverse people.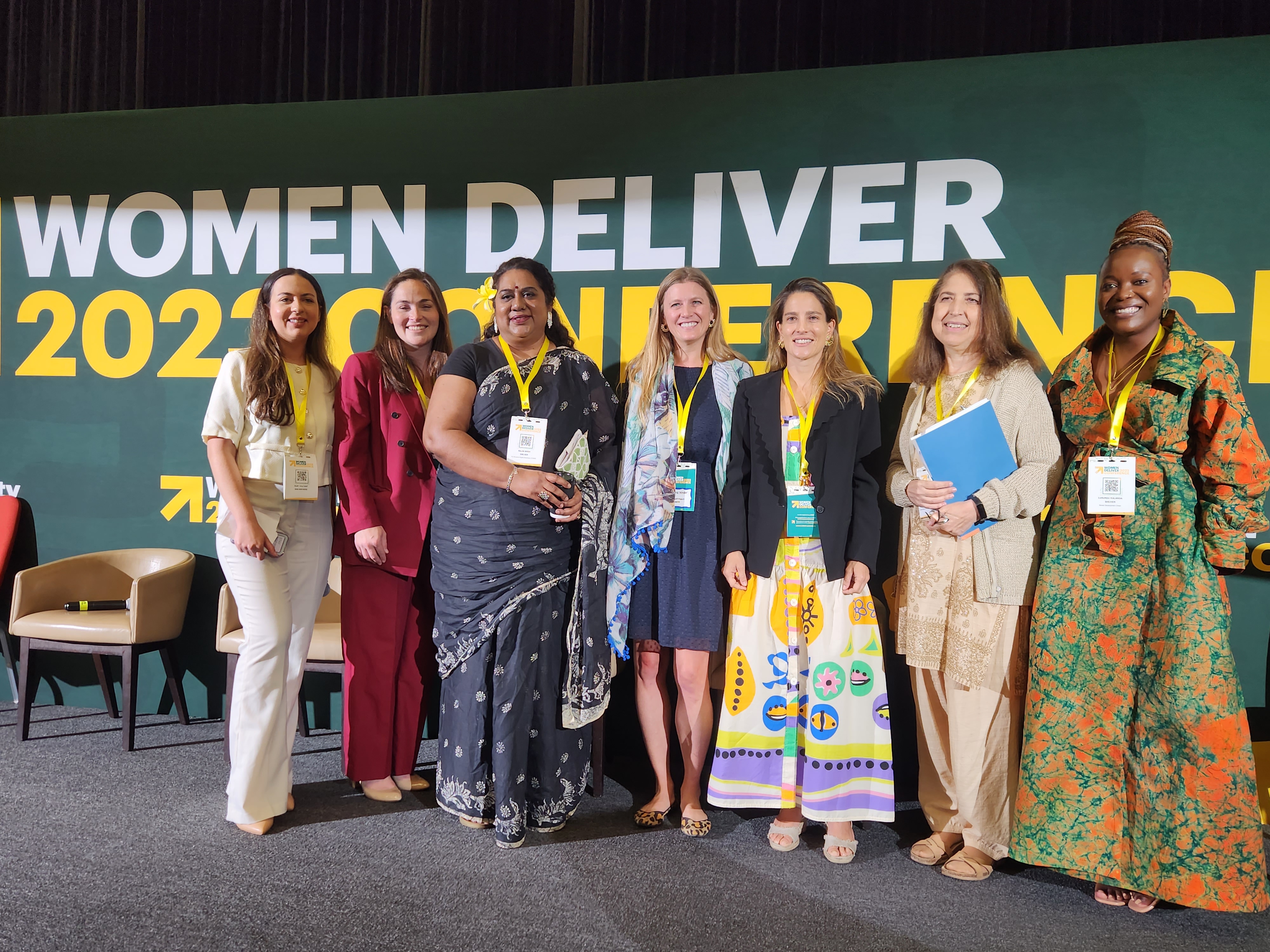 What does decolonisation mean for the current gender equality and VAWG prevention agenda?
Such a convening wouldn't be complete without interrogating the question of knowledge and power. The event by Coalition of Feminists for Social Change (COFEM) and Save The Children on 'feminist approaches to decolonising what & how we know!' challenged what is and how we view objective knowledge. My brilliant friend Lucky Kobugabe eloquently interrogated how knowledge has become a 'capitalistic child' that is not produced for our use and well-being but for what sells. The session also interrogated who is viewed as experts in knowledge production. There is still more work that needs to be done in shifting the power so that women and girls' lived experiences from the global majority countries are regarded as knowledge and that it should be used to inform programming for VAWG prevention. We need to continue advocating for evidence-based approaches, but we should not box what knowledge is, we should recognise and prioritise other forms of knowledge beyond the dominant academic forms packaged as research, books, podcasts, etc.
Now what?
I came away from the conference feeling affirmed and energised in spirit but physically exhausted too. My exhaustion reminds me of the importance of self and collective care. Infact, I appreciated the booth by resurg curated as a resting space at the conference. It was a gentle reminder that in this work, we should constantly prioritise and be intentional about rest.
The question is how do we keep the momentum of the conference and translate it into meaningful actions in our work? Personally, I will continue to reflect on the questions in this blog: is anyone listening to feminist movements? What do feminist foreign policies mean for gender equality and specifically VAWG? Who is accountable to women and girls affected by violence? What is feminist justice and what does decolonisation mean for gender equality and VAWG prevention? Just like other feminists and colleagues in this work across the globe, I will continue to challenge myself.
Area of work this relates to