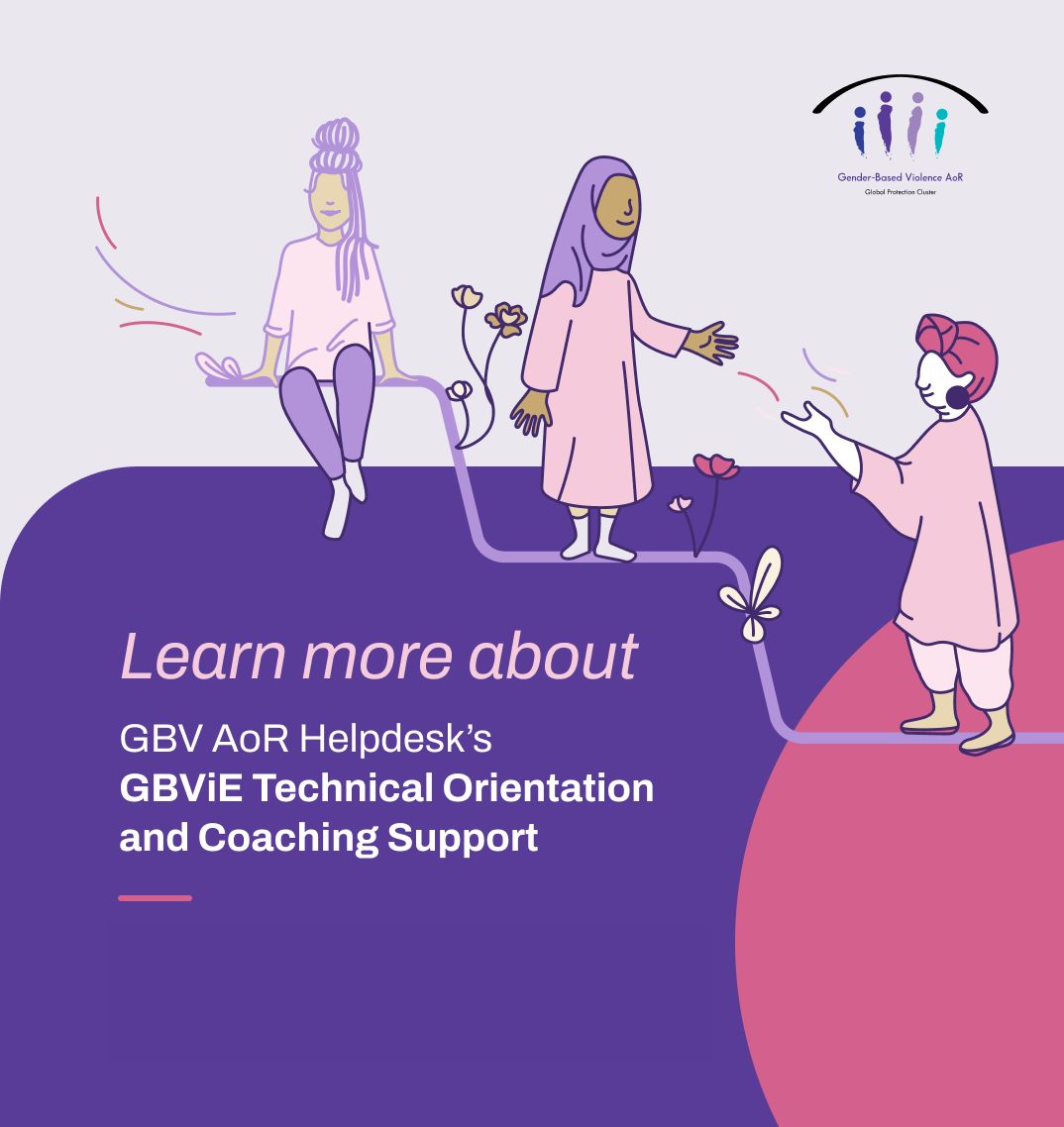 Did you know the GBV AoR Helpdesk provides technical orientation and coaching support for GBV responders in emergencies? 
The GBV AoR Helpdesk offers confidential GBViE Technical Orientation and Coaching Support to humanitarian actors who are responding to and preventing GBV in crisis-affected contexts. This tailored, short-term remote assistance offers technical guidance on a range of GBV-related topics. The coaching support is available to individuals and/or teams free of cost—all you need to do is send in a request to the GBV AoR Helpdesk for support! 
Women's rights organisations are definitely encouraged to contact us! You are our top priority for this type of assistance! 
The attached flyer provides further information about this service and how you can contact us. 
Area of work this relates to